Contacts
Division of Benchmark Calculations of Nuclear Reactors,
NRC Kurchatov Institute
1, Akademika Kurchatova pl.,
Moscow, 123182, Russia
E-mail:
mcu@mcuproject.ru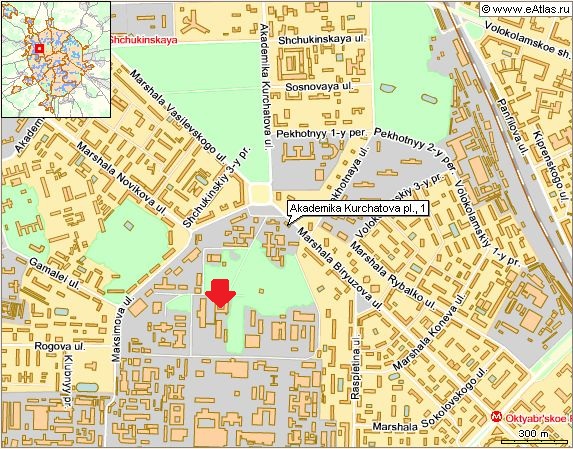 (Metro: Oktyabr'skoe Pole, Shchukinskaya)
From Oktyabr'skoe Pole metro station: first car of a train from the city center; take right turn out of the station; use left stair up.
Use bus N 100, or 253, or 681 to "Ulitsa Marshala Biryuzova" (3-d busstop). The busstop is opposite the 1-st entrance (across the road).
Pass Office hours of operation: Monday-Thursday 8:00-12:00 and 13:00-17:00, Friday 8:00-12:00 and 13:00-17:00.
Google maps (Longitude: 37.473464, Latitude: 55.797831)